Owners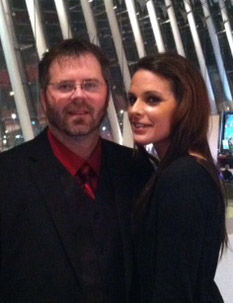 Adam Gene Munsterman was born in Clinton MO on September 2nd 1980. Raised in a small farming community in Appleton City MO, he had the pleasure of caring for cattle, pigs, dogs, horses and cats all throughout his childhood. He especially loved to work the cattle herd with his father and brother. After graduating high school he began his college career at the University of Central Missouri in 1999. Graduating College in 2004 with a Bachelor of Science in Construction Management, he was able to secure a position with a National Drywall Subcontractor as a Project Manager. He traveled to various projects around the country for a year then moved to New Mexico to manage portions of construction at Intel's Micro-Processing Facility. Adam continued his career with the same company and went on to manage multi-million dollar drywall projects in New Mexico from 2005-2011. In 2012 he left his employer to pursue a career with a New Mexico Painting Contractor as a Project Manager/ Estimator. This career change provided him with more time with his family and a happier & healthier lifestyle. However, he continued to yearn for the same satisfaction that the farming lifestyle provided for him as a child.
Sara Jean (Roberts) Munsterman was born in Dayton Ohio on June 13, 1981. She moved to Albuquerque New Mexico that same year and resided there until 2013. Becoming a young lady and at the age Sixteen, her first two job applications were for her love of animals at a local veterinary clinic and Pet Smart. Anxious to work she settled for a position at a local restaurant. Sara's dream of becoming a Zoologist was redirected due to the birth of her eldest son, Jason Caleb. Four and a half years later she would have a second son, Ethan Gray. With various positions in the Retail and Restaurant Industries, her need to provide for her two young boys had drifted her further away from any such passion of working with animals. As a single mother she continued to support her two young boys. In 2004 she accepted a position at Laugh's Comedy Club in Albuquerque, where she would meet her husband in 2006.
In 2009 Sara Jean Roberts married Adam Gene Munsterman. That same year Sara and Adam gave birth to their first daughter, Ella Jean. Sara became a full-time stay-at-home mother and gave birth to their last child, Christian Patrick, in 2011. In 2012 Sara would reengaged her love and passion for animals.
Sharing a common interest with animals and particularly with dogs, Adam and Sara began exploring opportunities within the pet industry. After inquiring about a Dog Boarding Facility in Santa Fe, New Mexico and even venturing out into negotiations regarding the business, the Munsterman's new career path became very evident and realistic to them. They expanded their business search to include Adam's home state of Missouri. In early 2013, they began negotiations to purchase Elkhound Ranch Kennels in Kansas City. By August of 2013, they had relocated to the Kansas City Area, started The Munsterman Ranch, Corp, closed the purchasing deal of Elkhound Ranch and began living their dream of owning and operating a small business within the pet industry. Currently Adam, Sara, the four kids and four dogs reside in Kearney, Missouri. They love and enjoy caring for animals as a family.
Trainer
Lea Mitchell heads up our training and brings years of dedication and experience to training your beloved family member!
Tour Our Facilities